If you call a local Mennonite Brethren congregation your church home, you are invited to bring your Bible and an open mind to the U.S. Board of Faith and Life (BFL) study conference Jan. 14-16, 2019, regarding women in vocational ministry.
The objective of the study conference is to study God's Word, listen collectively to the Holy Spirit regarding the issue and be faithful to the promise of additional study and conversation made decades ago by delegates to the national convention, says U.S. BFL chair Tim Sullivan.
"Our goal is to see if we can find more consensus on this issue," Sullivan says. "As Anabaptists, we study God's Word in community—and that's the intent of this  study conference. We think this topic is sufficiently significant that people will be willing to come talk together."
A willingness to let the biblical text speak and to engage in the hermeneutic method will be important, Sullivan says. "We each come with a history—a bias—and we want to take our lens off and look at this with new eyes.
"We want people to come with an openness to hear from God's Word in a fresh way," Sullivan says, "and we think our speakers can help us do that."
In selecting resource speakers, Sullivan says the U.S. BFL was looking for people who have strong biblical arguments for their position, have published on their position and who USMB are reading and regard as a resource.
Of the seven speakers, Sullivan says Dan Doriani, professor of theology at Covenant Seminary; Craig Keener, professor of New Testament at Asbury Theological Seminary; and Michelle Lee-Barnewall, associate professor of biblical and theological studies at the Talbot School of Theology at Biola University are the primary speakers. Tuesday Doriani will speak on the complementarian view and Keener the egalitarian. That evening, Lee-Barnwell, author of Neither Complementarian nor Egalitarian: A Kingdom Corrective to the Gender Debate, will offer a third perspective.
The opening session late Monday afternoon will offer a historical overview of Mennonite Brethren and women in pastoral ministry presented by Valerie Rempel, interim vice president of Fresno Pacific Biblical Seminary. The topic of the second session will be how the New Testament church dealt with controversy and will be presented by Larry Martens, former president of MB Biblical Seminary, now Fresno Pacific Biblical Seminary.
James R. Beck, editor of the book Two Views of Women in Ministry, will provide an overview of the issues Tuesday morning before Doriani and Keener speak. Tuesday afternoon in the sixth session, Doug Heidebrecht, director of Global Training at MB Biblical Seminary in Canada, will explore how Mennonite Brethren in other countries, specifically Canada, are addressing the issue.
The plenary addresses will typically be followed by a question and answer time with the speaker as well as table conversations with guided questions.
"We hope for robust conversations and hope that table groups will represent a mixture of perspectives," Sullivan says.
Each day's activities will begin with worship and prayer and will conclude with a time of prayer.
The final two sessions Wednesday morning are devoted to a review of the USMB credentialing policy and applications and will provide participants with a chance to offer counsel to the U.S. BFL. The study conference will conclude with prayer and communion.  
The study conference will take place at the DoubleTree by Hilton Hotel Phoenix-Tempe in Tempe, Ariz. The conference begins with registration Monday at 1:00 p.m. and concludes at noon Wednesday.
The registration fee of $149 includes all meals and materials. Information including the study conference schedule and speaker profiles, instructions for registering and details on making hotel reservations are available at www.usmb.org/2019-study-conference. Registration will close January 9, 2019.
A discounted hotel rate is available until Dec. 28, 2018, and participants must make their own hotel reservations. The hotel offers a complimentary airport shuttle from Phoenix Sky Harbor International Airport.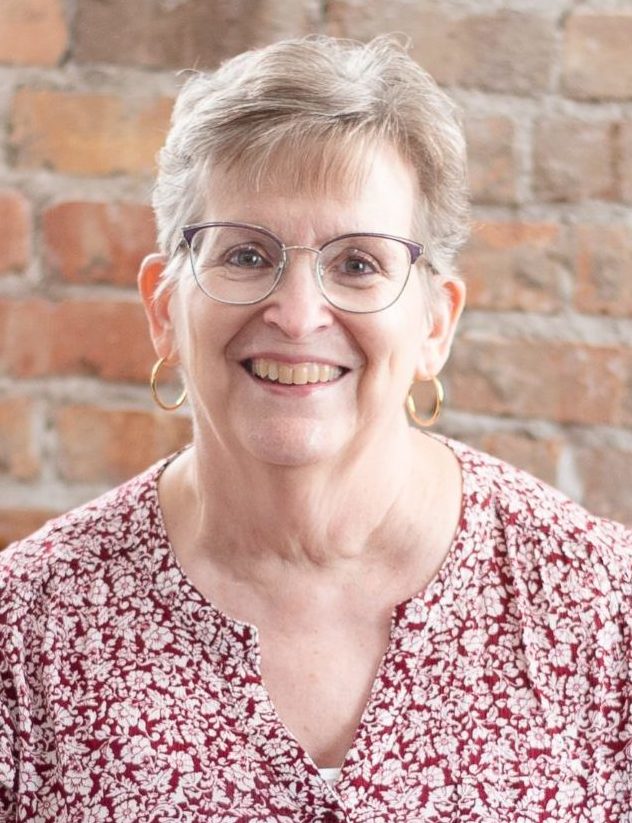 Connie Faber joined the magazine staff in 1994 and assumed the duties of editor in 2004. She has won awards from the Evangelical Press Association for her writing and editing. Faber is the co-author of Family Matters: Discovering the Mennonite Brethren. She and her husband, David, have two daughters, one son, one daughter-in-law, one son-in-law and two grandchildren. They are members of Ebenfeld MB Church in Hillsboro, Kansas.