Dec. 16 update: Due to the shelter-in-place order that began Sunday, Dec. 6, Fresno Pacific University cancelled drive-through commencement celebrations scheduled for December 11 and 12.
"It was our sincere hope to provide some sort of commencement celebration for our graduates, even in the midst of these trying times, as they are all so deserving of it" said Joseph Jones, president of FPU. "Our staff have worked tirelessly planning and re-planning, but we are committed to follow the shelter-in-place order and are unable to host the commencement drive-through celebrations." 
     
Items graduates would have picked up at the celebration will be mailed to them in the new year. The university website has a commencement video including messages from Jones; Gayle Copeland, provost/senior vice president for academic affairs and chief academic officer; and commencement speaker, FPU President Emeritus Richard Kriegbaum. The video is available at fpu.edu/commencement 
Tabor College has asked for prayers on behalf of President Jules Glanzer who has been hospitalized with COVID-19. In other coronavirus news, Fresno Pacific University has announced its winter graduation celebration and plans for the spring 2021 semester. Other news in this roundup comes from Mennonite Disaster Service and Mennonite World Conference.
This week the U.S. set two disturbing records on Wednesday with more than 200,000 new coronavirus infections reported nationwide and 100,000 patients hospitalized in just one day. This brings the nation's total to 14 million coronavirus cases and 272,000 fatalities since February.
---
Tabor College president hospitalized
Tabor College president Jules Glanzer was admitted to the hospital for treatment November 27, 2020, due to the progression of COVID-19. Rusty Allen, executive vice president of operations, has been appointed as acting president by the Tabor College Board of Directors, effective Nov. 28, 2020.
In addition, the Tabor College Executive Management Team, made up of Allen, Frank Johnson, executive vice president for academics and compliance, and Michael James, vice president for business and finance, will be responsible together to make all decisions that would normally be made in consultation with the president.
Allen requests prayer for Glanzer and his wife, Peg. Regular updates on Glanzer's health are posted on the college website: https://tabor.edu/updated-report-on-president-jules-glanzers-health/
---
FPU holds drive-through commencement, stays online for spring
Instruction at Fresno Pacific University will continue online instruction for the spring 2021 semester—and the university has put its December 2020 commencement on wheels.
University leaders had been preparing for some form of hybrid model for students in traditional undergraduate programs on the main campus in Fresno when Fresno County returned to the purple tier of California's "Blueprint for a Safer Economy" COVID-19 plan. Purple is the most restrictive of the four color-coded tiers, denoting "widespread" risk of infection. Bachelor's degree completion and graduate programs at the university's four regional campuses—Merced, North Fresno, Visalia and Bakersfield—were already set to continue online for the semester.
Most courses will continue to be delivered virtually on the same day and at the same time as scheduled. While most labs will remain face-to-face, each classroom has been modified to comply with all health and safety protocols, including social distancing and the wearing of masks. All classrooms will be routinely disinfected, and hand-sanitizing dispensers will be located throughout campus. Online courses will not change.
May and December 2020 graduates will be celebrated December 11 and 12, on the main campus. Students will have scheduled entrance times. Graduates will receive their diploma cover, alumni license plate holder and copies of the printed commencement program, which includes the names of both spring and fall 2020 graduates, as well as honors cords and donor medallion for those who qualify.
Information about the drive-through route is available on the university website. The route will include a stop for a traditional commencement photo of the graduate in their regalia, holding their diploma cover. Faculty and staff will be along the route to cheer as graduates drive through with their families.
For the spring semester, faculty have the choice to return to the main campus to teach from their offices or teach from home. Most staff will continue to work from home, with a limited number coming to campus as needed to meet the needs of students and colleagues. Visitors are not allowed. Anyone coming to campus must complete the COVID screening app and follow safety protocols including wearing a mask while on campus (except while alone in one's private office).
For more Information about offices hours for Hiebert Library and Academic Success Center, view this article on the university website.
---
MDS suspends projects in U.S.
Due to rising cases of COVID-19 in the U.S., Mennonite Disaster Service (MDS) has decided to suspend its projects in Florida and North Carolina.
"Although none of the volunteers who have gone to those projects have contracted the virus, we want to err on the side of caution," says Jerry Grosh, field operations manager.
The projects were opened in October, after MDS evaluated the risk at that time and instituted strict COVID-19 health and safety guidelines and protocols.
The decision to suspend operations was made in collaboration with leaders of MDS Region 1, Region 2 and Region 3, which are partnering with MDS Lititz staff on the projects. MDS will continue to monitor the situation and decide in December about whether or when to return to the projects in the new year.
Read full story here: https://mds.mennonite.net/mds-suspends-projects-due-to-rise-in-covid-19-cases/
---
India, Congo benefit from MWC relief funds
Anabaptists in India and DR Congo, including the Mennonite Brethren conference Communauté des Eglises de Frères Mennonites au Congo (CEFMC), have benefited from relief funds provided by Mennonite World Conference to churches in the Global South. Read more.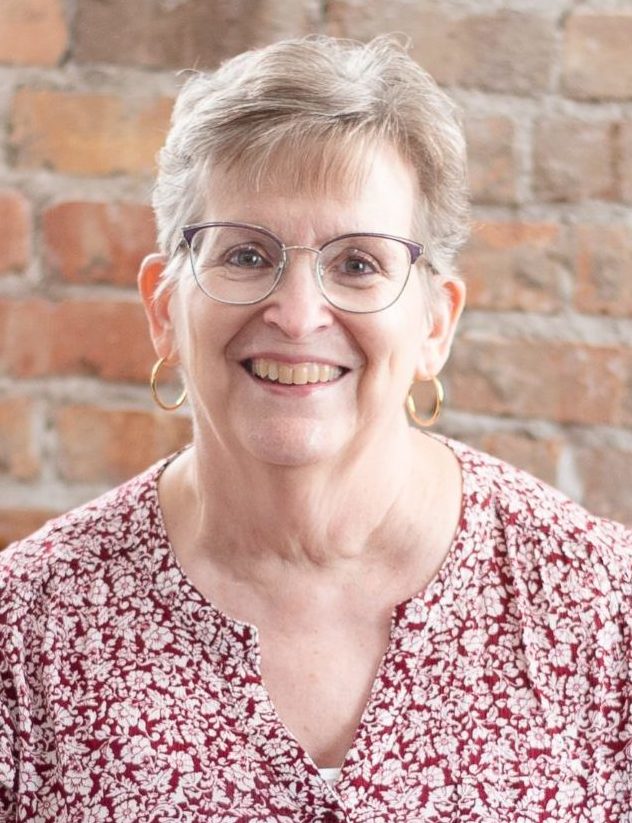 Connie Faber joined the magazine staff in 1994 and assumed the duties of editor in 2004. She has won awards from the Evangelical Press Association for her writing and editing. Faber is the co-author of Family Matters: Discovering the Mennonite Brethren. She and her husband, David, have two daughters, one son, one daughter-in-law, one son-in-law and one grandson. They are members of Ebenfeld MB Church in Hillsboro, Kansas.