Leadership Board invites delegates, churches to join in new strategy
By Connie Faber
The theme of the 2016 USMB National Convention, "Press On," was appropriate for an event during which a new national ministry strategy known as the Future Story would be unveiled.
The Future Story was the most significant agenda item of the two Saturday business sessions and was the topic of a question and answer workshop offered twice that afternoon. It also provided the context for keynote speaker Matt Heard's two sermons.
"This is a significant weekend for USMB; it's the beginning of a journey," said Heard. "Your mission, should you choose to accept it, is God's mission."
Steve Schroeder, USMB leadership Board chair, introduced the Future Story at the first business session Saturday morning. "I feel no need to convince you of anything or to give you a sales job today," he said. "We feel this is of God, and we would like to invite you to join us."
While the Future Story documents were short on details, that afternoon delegates affirmed the outlined vision and strategy and witnessed the first step in its execution: the installation of Don Morris as the USMB national director. (Picture right: Following the commissioning of Don Morris, center, by Steve Schroeder, left, Dave Buller, associate pastor at North Oak Community Church of Hays, Kan., right, prays for Morris. Photo by Myra Holmes)
Future Story specifics unveiled
Details of the Future Story were kept under wraps until July 1 when a one-page summary was emailed to all USMB churches. The summary identified three core commitments: local, national and global church multiplication/church planting/evangelism; intentional disciple-making and developing leaders.  It also stated that helping local churches reach their full ministry potential will be the measurement standard for all USMB activities and that networks of MB churches will be formed around one or more of the core commitments. 
At the close of the Saturday morning business session, the full nine-page Future Story document was posted online (www.usmb.org) and emailed to all delegates, giving them an hour to study the material before the first of two Future Story workshops that afternoon.
USMB Leadership Board chair Steve Schroeder explained that the full document was written backward—from the perspective of someone in 2025 looking back and describing how USMB ministries had changed and developed during the preceding decade.
He cautioned that the 10-year story represents a fluid scenario. "It's not going to turn out the way it's written; it's not written in cement," said Schroeder. "We need your help to continue to flesh out the story."
God-given direction
During the first business session, Schroeder reviewed the chronology of events leading up to the Future Story, the result of a two-year ministry and structure review led by consultant George Bullard. Forty-some USMB leaders met twice in the fall of 2014 to set a general direction for the future. Their conclusions were developed by a nine-member writing team whose work was then refined by a seven-member strategy team. Along the way, Leadership Board and National Summit participants reviewed the various documents and gave their input.
Schroeder noted that the April 2015 National Summit was a key meeting. At that time there seemed to be a new openness among USMB ministry leaders to sharing in ministry, to what Schroeder called a "bringing season." He described this new commitment as "agencies, colleges, churches and districts coming to a common table to have a potluck together, saying here's what I can bring," said Schroeder.  
One issue Bullard initially identified was a lack of direction, said Schroeder.
"I think that (direction) is what God has given us the last two years," Schroeder told the delegates. "We are not making major changes, but I think we've clarified our focus."
Networking will be emphasized
Schroeder emphasized that the Future Story is not a top down model. "This is a grass roots model. We listen and respond according," he said regarding the role of the Leadership Board. "We aren't creating more programs. We're saying we're here to serve you. We will point you to people who can help and help form networks that can empower you (local churches) to greater ministry."
While he did not elaborate on the statement, Schroeder noted that sometimes networking will extend beyond Mennonite Brethren partnerships, "and I'm saying get used to it. We need to be OK with it. Jesus is." 
Schroeder thanked the younger USMB pastors for helping the current generation of leaders understand the value of a networking approach. Calling them by name — Dan Strutz, Jordon Ringhofer, Jeremy Jodan, Jerred Unruh and Justin Hiebert—Schroeder said, "We want to learn from you. You represent a whole generation of new leaders. It's time for us to affirm you and free you."
Schroeder than asked pastors Vaughn Jost, pastor of The Micah Project in Littleton, Colo., and Paul Bartel and Jason Phelps, pastors at Watershed in Kansas City, Mo., to stand.  These two congregations, both planted with the support of Mission USA, were planted using a house church model that focuses on building relationships more than a public worship presence. "Forgive us for imposing our way of doing church on you," said Schroeder. "We want to learn from you."
National director leads Future Story
The Future Story calls for a National Strategy Team that will meet regularly to "focus on strategic leadership issues to fulfill the Future Story" and Schroeder said this team will be appointed soon.
The Leadership Board has appointed Don Morris as the USMB national director, a new title given to the USMB lead staff member. The national director works closely with the National Strategy Team to implement the Future Story.    
Because the Future Story does not alter U.S. Conference bylaws or change the Confession of Faith, delegates did not vote on the proposed strategy.
"We're simply asking if you can get on board with us," said Schroeder. "We're moving in this direction—the direction we think God is leading. Do you want to move with us?"
Workshops offer opportunity for discussion
The information provided by Schroeder during the morning business session set the stage for question and answer sessions hosted by the Leadership Board during the two afternoon workshop time slots. About 60 people attended the first discussion and 35 to 40 participated in the second. (Photo right: Schroeder moderating workshop.)
Participants spoke in favor of the Future Story, citing a variety of reasons for supporting the new vision and strategy.
"I like this," said Tim Thiessen, pastor of Birch Bay Bible Community Church in Blaine, Wash., who spoke first at the first session. "This has given me encouragement to do more with networking since we are geographically isolated."
Gavin Linderman, pastor of Axiom Church in Peoria, Ariz., said, "What I'm hearing here brings rejoicing to my heart. New leaders and old leaders are coming together to flourish as we've been called to flourish."
Nancy Laverty, a delegate from Memorial Road MB Church in Edmond, Okla., said, "I look forward to what might happen. We've always known that we could do more when we combine our funds or share in projects."
A number of those who spoke affirmed the idea of churches and leaders bringing what they have, what Schroeder that morning had called a "bringing season."
Participants also raised concerns and offered suggestions. More than one person spoke about the ambiguous nature of the Future Story.
"This feels vague, but I sense clarity will come," said Brian Wiebe, pastor of Bethany Church of Fresno, Calif.
"The vagueness is just going to call you people to communicate, communicate, communicate," said Brent Warkentin of First MB Church, Wichita, Kan.
Delegates talked about the importance of larger USMB churches being involved in this new model. "We need our leading churches," said Gary Wall, Pacific District Conference minister and a member of the Leadership Board, responding to one such comment. "It's not all about our leading churches, but we need them to move forward."
Board chair Schroeder agreed. "The gap between leading churches and other churches stays the same. If we encourage the leading churches to move forward, it will pull the other ones along. George (Bullard, the consultant) says he's seen this in lots of churches."
Several people spoke in favor of giving the national director more say-so. "Consider giving the national director more authority than what I see reflected in writing," said Chuck Buller, who served as the first full-time USMB executive director. "There will come a point when he's going to need a little more authority than what he's being given."
Networking questions
Several people raised questions related to networking: How is networking defined? Who initiates a network—local church or USMB leadership? Will there be a way to share resources and network online? Will networks extend beyond church staff to volunteer church leaders? Since churches tend to be autonomous, how will national leaders help local churches make connections?
"I want to confess that I have not contributed to networking in the past and I want to be part of that in the future," said Dennis Fast, former lead pastor of Reedley (Calif.) MB Church who recently retired. "It's a new day but some of us are going to have to humble ourselves."
Wall of the PDC said, "I can stand with Dennis as a district minister that we can do better as leaders. District ministers have contributed to the making of silos. We're saying we want to be open-handed. We want to bring what we have, but we don't have everything."
Wall's comments were in response to a question about why districts remain in place, given the new emphasis on networking.
"In theory, the districts are closer to local churches, and we want to be a resource," said Wall. "This is our best idea for now to stay closer to local churches to create support systems but also collaborate as much as we can."   
Several pastors asked about ensuring the theological faithfulness of churches and holding churches accountable. Leadership Board members emphasized that the Board of Faith and Life would continue to lead in this area.
"Some things are vague today, and that's by design," said Marv Schellenberg, who will follow Schroeder as chair of the Leadership Board. "We'll know more by the next convention." 
What about church planting?
There were a variety of questions about church planting and the ongoing work of Mission USA, the USMB church planting ministry.
During the workshops and later that afternoon in the final business session, Schroeder highlighted two decisions made by the Canadian Conference of MB Churches (CCMBC) at their convention earlier in July that impact the Future Story, specifically the core commitment to church planting.
First, CCMBC formed a task force to investigate options for C2C Network, the CCMBC church planting ministry, and MB Mission, the North American mission agency, to work together to plant churches locally, nationally and globally.
The second decision was that "C2C, in collaboration with MB Mission, be authorized to assist the USMB Conference as invited by the leadership of the USMB and be allowed to function interdenominationally in the USA without any negative impact on Canadian church planting ministries and budget."
C2C has a staff of 13 full-time employees plus additional part-time staff. The network provides a variety of training events and resources and offers an assessment process. According to Gord Fleming, C2C national director, 100 percent of C2C's staff are Mennonite Brethren even though the agency works with 20 other denominations.
Fleming (pictured above, far right) and Randy Friesen, MB Mission general director, (pictured above center with Scott Thomas) attended the workshops and spoke about their desire to partner with USMB in church planting.
"Mission is taking place at so many different levels now," said Friesen during the second workshop discussion, "and we need to work better together."
"Mission USA is not going away," said Morris. Morris explained that district church planting boards will continue to take the lead in church planting and that Morris will be less involved with church plants on-site.
"Churches planting churches will be critical and huge," said Morris.
Morris emphasized that C2C will become involved in church planting projects in the U.S. when invited to do so. "C2C will be invited to come alongside USMB church planting—when requested," he said.    
At the final business session, Schroeder asked Friesen and Fleming as well as Scott Thomas, C2C national associate director working the U.S., to outline what they will offer to USMB.
"Our heart is to bring to the table any best practices we can," said Fleming. "We are coming with a towel over the arm; we are coming to serve."
Delegates stand in support of Future Story
At the afternoon business session, delegates watched a video explaining the Future Story and heard from retired pastor Dennis Fast and Fresno Pacific University President Rich Kriegbaum who were both involved in the process of developing the Future Story.
"My generation likes things a little more neat and tidy," said Fast, and so part of my excitement is to step into this new thing."
Kriegbaum (pictured left) echoed Fast's comment about the nature of stepping into the unknown. "It's a faith walk so don't expect to know the long-term outcome," said Kriegbaum. "It would scare the houie out of us if we knew what was going to happen during this next season."
Marv Schellenberg, newly elected Leadership Board chair, led the process of affirming the Future Story. Schellenberg began by asking all Leadership Board members to stand and then asked those present that had been involved in the process of developing the Future Story to also stand.
"There are still a lot of things we don't know," said Schellenberg. "We trust God to carry us through this thing. We'd like to know that the rest of you are standing with us," he said, inviting the delegates to stand "in affirmation of the future." The minutes indicate that all delegates stood.
Looking over the standing audience, Schellenberg said, "We have a long way to go yet. With your standing, you are staying that you are committed to this."
Asking the audience to stand with an open hand (pictured right), Aaron Box, who that morning had been elected vice chair of the Leadership Board, offered a prayer committing the Future Story to God. "We come with open hands, saying you are the author of the story," he prayed. "We come with our lives to participate in your story. Empower us to multiply as your people and be part of your advancing kingdom in new ways." 
The final piece of action to be taken with respect to the Future Story was installing Morris as the national director. "We sense that God has called Don to lead us in this journey," said Schroeder after inviting Morris and his wife, Jana, to join him on the stage. Dave Buller, associate pastor at North Oak Community Church, Hays, Kan., prayed on behalf of those present for Morris.   
"I am excited about what God has called us to," said Morris in his response. "This is an opportunity to be a conference of churches that is dynamic in our communities all around the country. While other denominations are struggling, we are saying, 'God, we're ready to go. We're not sure that this means but we want to make a difference for the kingdom of Jesus.'"
Morris emphasized his hope that the national conference will empower local churches with an illustration. He described a hamburger meal that he and the district ministers (DM) shared while meeting in April to finalize the Future Story documents.
They were initially disappointed because the burgers brought to their table were plain. But then they were invited to add condiments of their choosing from the topping bar. As Morris and the DMs resumed their discussions the next day, they connected their burger bar experience with the Future Story.
If local churches are the hamburgers, "USMB will be like the burger bar," said Morris. "What do you need to add to your burger? If you don't see what you need, ask. Maybe our churches can be better by the things that we (USMB) add. What is your dream and how can we help?"
In keeping with Morris' illustration, delegates enjoyed a hamburger and hotdog buffet with toppings for dinner and were given hamburger key chains as they left the closing business session. Pictured is Bev Vogel of Hillsboro, Kan., after her trip through the burger bar.
Later that evening Marv Schellenberg adjourned the gathering with these telling words: "The convention is officially closed, but the work is just begun. Let's continue to press on."
Photos by Pam Rasmussen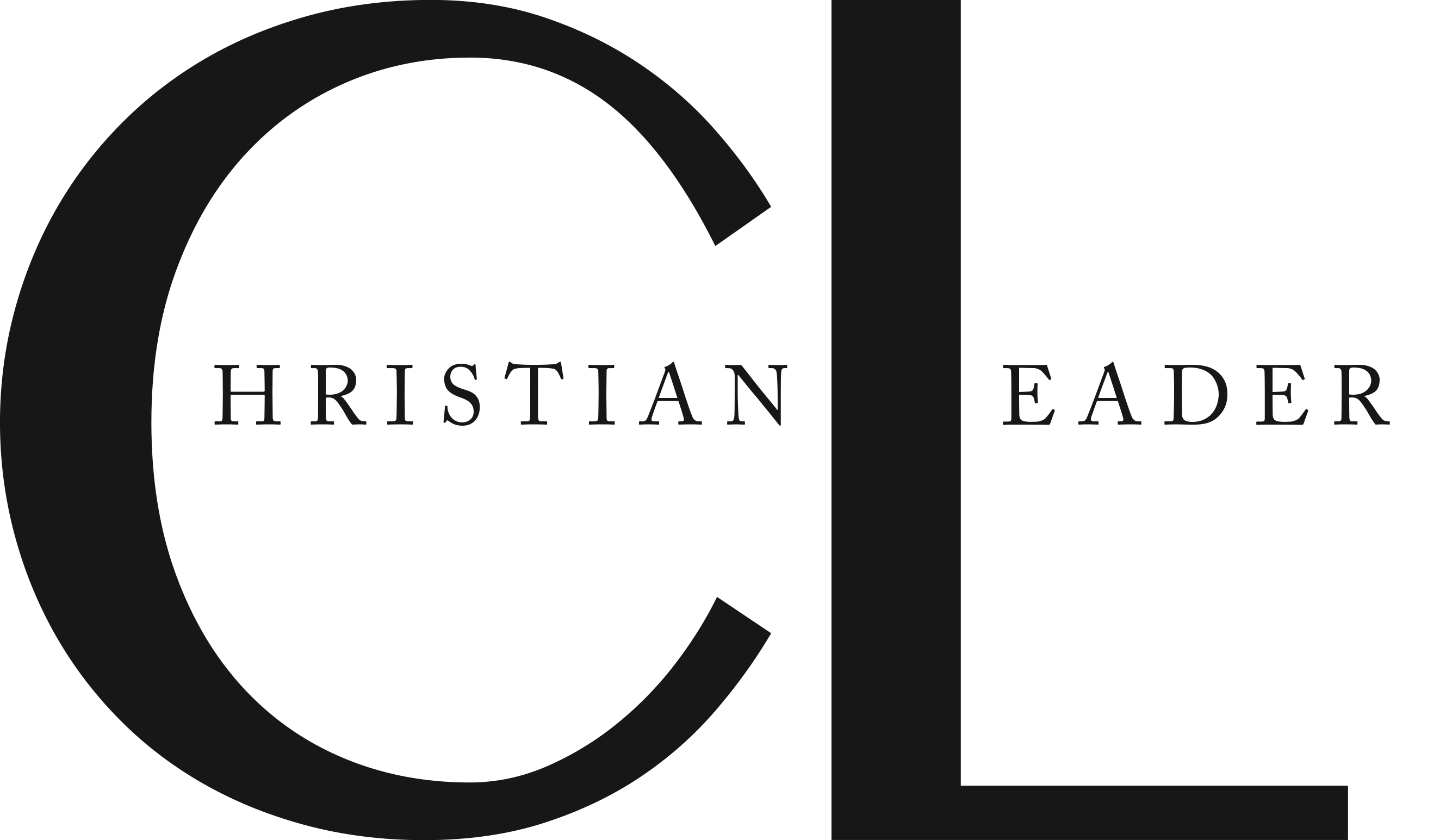 This article is part of the CL Archives. Articles published between August 2017 and July 2008 were posted on a previous website and are archived here for your convenience. We have also posted occasional articles published prior to 2008 as part of the archive. To report a problem with the archived article, please contact the CL editor at editor@usmb.org.