Pentecost gathering draws thousands
By Connie Faber with reports from Canadian Conference Communications and Mennonite World Conference
Mennonite Brethren from around the world traveled to Germany in May to participate in the global Celebration 2010 event commemorating the 150th anniversary of the Mennonite Brethren Church. Since the Mennonite Brethren Church was founded in Ukraine, by its very location this celebration highlighted the birth of the denomination in 1860 and organizers capitalized on this connection. A series of celebration events were planned May 13-24 in various locations.
Ed Boschman, executive director of the U.S. Conference, and his wife, Carol, represented the United States. Other North American participants were David Wiebe, the Canadian Conference executive director, Randy Friesen, MBMS International general director, Ray Harms Wiebe, MBMSI program director, Doug Heidebrecht, director of the Center for MB Studies in Winnipeg, Man., and Abe Dueck, executive secretary of the MB Historical Commission.
"Our German hosts worked hard to make this a good experience for us," says Boschman.
An estimated 200 people from 15 countries attended the International Community of Mennonite Brethren (ICOMB) symposium on the history and theology of the Mennonite Brethren Churches held May 13-14 at MBG Oerlinghausen Church in Oerlinghausen, Germany. The symposium, hosted by the German and Austrian MB Conferences, was the centerpiece of the first weekend.
Historical authorities and speakers presented papers on a variety of topics, shedding light on the theology, mandate and future challenges of the MB mission. Presentations were translated in German, French, English, Japanese and Spanish to accommodate the diversity of guests. Symposium papers will be published later this year.
Among the presenters were two North Americans: Doug Heidebrecht, who presented "150 years of MB Theology: Significance of Scripture and Hermeneutical Approaches," and Ray Harms Wiebe, who presented "The Future of the MB Mission Movement.
"It was fascinating to listen to the experience of Mennonite Brethren around the world," says Heidebrecht. "Although we are on different journeys, we share common roots…there is a real sense of connectedness."
The symposium was followed by a number of day tours (Berlin, Hamburg, Switzerland and Münster) organized for delegates May 15-21. "Walking in these historic places was powerful," says Boschman of the day tours. A six-day historical tour traced the first Mennonite Brethren churches in Ukraine and early Anabaptists in Switzerland.
ICOMB held its annual meeting May 21-22 in Lemgo. Boschman says this was the first time that a representative from all national Mennonite Brethren conferences were present for an ICOMB meeting.
A notice of motion from MBMS International recommended the Mennonite Brethren church in Laos/Thailand join ICOMB next year. According to Phone Keo Keovilay, leader of the Laos/Thailand MB church, there are currently 32,000 members from 150 congregations in this region.
ICOMB heard a report on the launch of a new worldwide leadership training scholarship program for teachers in Bible schools. A fund of $900,000 is available to invest in higher education initiatives, such as identifying and developing "model" MB elementary and secondary schools in the Congo. Leaders will gather in June 2011 for a Consultation for Higher Education at Canadian Mennonite University, Winnipeg. The next ICOMB annual meeting will be held immediately after the consultation.
The group was updated on how the ICOMB Confession of Faith, written in 2006, is being used as a teaching tool by pastors and other leaders and to influence the shaping of MB churches. The document is currently published in English, German, Spanish, French (Congo) and Telugu (India), with additional translations being completed in Russian, Japanese and Lao.
Abe Dueck, executive secretary of the MB Historical Commission, presented The Mennonite Brethren Around the World: Celebrating 150 Years to ICOMB members. The book, edited by Dueck, was commissioned by ICOMB 6 years ago, and is a rich collection of global MB history with contributors from more than 10 countries.
"(The book) was received very favorably," says Dueck.
The English edition was released in June and launched at the North American Celebration 2010 event in July. A Spanish translation has been completed and is being prepared for publication in Paraguay with the anticipation that additional funding will come through for translations in German and French.
ICOMB representatives affirmed Victor Wall for his ministry as the first ICOMB executive director; he began in February 2006. Wall concluded his work with ICOMB this summer to assume the role of president at Evangelical University of Paraguay (IBA), a Mennonite Brethren educational institution in his home country. The ICOMB executive committee is serving as the search committee to secure a new executive directly and is likely working with MBMSI in this process, as the next ICOMB executive director may work with the global mission agency in ICOMB-related projects, says Boschman.
The European Celebration 2010 concluded with a Pentecost Missions Conference May 22-24. The Monday following Pentecost is a national holiday in Germany, and Mennonite Brethren congregations often gather for inter-church events during the holiday weekend. This year the presence of international guests representing 10 countries made the celebration especially meaningful.
"These services, especially on Monday, were a personal highlight for me," says Boschman. "They were a precursor to the passage in Revelation where we read that every tribe and nation will gather when the kingdom of Jesus is inaugurated in the next life."
He continues, "The words to the hymns we sang were projected in German, English and Spanish. But it didn't matter what was on the screen. Everyone sang in their own language."
MBMSI General Director Randy Friesen was the keynote speaker, and he addressed a variety of topics under the umbrella of Acts 17:24-27, the theme text of the 150th anniversary celebrations. A youth program and a prayer conference with Lianna Klassen were also part of the three-day event.
Seminars were offered Sunday afternoon in two blocks of time. Organizers asked Boschman to lead one entitled, "Church in Mission in the Midst of Economic Crisis." Boschman says his presentation about U.S. Conference efforts to "stay on mission" during the current economic downturn was of interest to more people than he anticipated and was well received.
The Pentecost Missions Conference culminated Monday with an International Missions Day that drew as many as 2,000 for the day, says Boschman. Guests from North and South America, Asia and Africa were present for the event, held at the August-Hermann-Francke School in Detmold. Friesen continued as the guest speaker, focusing on an international call to missions.
A highlight of the Monday celebration was the reading of a statement by Mennonite Brethren church leaders asking for forgiveness for spiritual arrogance, pride and a lack of love, and for excluding brothers and sisters from their own community as well as for a contemptuous attitude toward other Mennonites. The statement affirmed the common desire of Mennonite Brethren to be open to communication and opportunities for cooperation.
"Various streams of Mennonite Brethren in Germany have lived with tension and relational strains and brokenness," says Boschman, who describes this reconciliation as another highlight of the trip. "On that morning there was a time of repentance and restoration."
The statement was read by leaders of Germany's three national MB conferences: Walter Jakobeit, chair of Arbeitsgemeinschaft Mennonitischer Brüdergemeinden (AMBD), Johann Richert, chair of Bund Taufgesinnter Gemeinden (BTG) and Silke Brohl, chair of Verband der Evangelischen Freikirchen Mennonitischer Brüdergemeinden in Bayern (VMBB). Representatives of several Mennonite conferences gave short responses, sharing their joy in this open door and emphasizing opportunities for cooperation and communication.
The statement said that in preparing for this 150th anniversary and while writing the church's history, people became aware once more of God's kindness and mercy. Since 1860, Mennonite Brethren churches and other Mennonite congregations have crossed paths many times. Both denominations experienced renewal, mission and growth and at this anniversary, both sides could thank and praise God for his kindness and mercy. The statement noted that 50 years ago at Reedley, Calif., the North American Mennonite Brethren Church and General Conference Mennonite Church asked for and granted each other forgiveness and celebrated reconciliation.
"Our future co-operation and community has to be guided by fraternal love following the commandment of Christ and by mutual appreciation. As an independent congregational movement we intend to be open to resolving communication and to opportunities for co-operation," concluded the statement signed by church officials.
In a concluding prayer, Hans von Niessen, former director of Umsiedlerbetreuung, asked God for forgiveness and blessings. Following the prayer, church representatives on stage joined hands while the audience expressed their agreement with applause.
While Boschman describes the Pentecost weekend events as uniquely memorable, another highlight was his two preaching opportunities. He preached May 16 at the MB Church Berlin-Johannisthal and on Pentecost Sunday at the MBG Oerlinghausen Church, the site of the opening ICOMB symposium and a flagship church of the MBG. While he made a few opening comments in German, on both occasions his message was translated from English to German.
The opportunity to attend the Berlin church with a group of other Mennonite Brethren guests was a unique experience says Boschman. This congregation is the first Mennonite Brethren church in Berlin, established in 1991 by MBMSI church planter Lawrence Warkentin. Nine years later the first believer was baptized, and in 2007 the congregation was able to purchase its current facility "through God's hand," says Boschman.
The congregation is in the process of renovating the former community center with the help of MBMSI short-term teams and assistance from interested North Americans. The congregation moved into the newly renovated sanctuary shortly before the European Celebration 2010.
"It was a privilege to share God's Word in Berlin in this new facility and to know we have a spiritual life house in this critical city," says Boschman.
Boschman says that dozens of Roman Catholic churches, many of which are old historic buildings, sit empty thanks to the secularization of Germnay. But in cities like Lemgo, Mennonite Brethren are partnering with Roman Catholic and Lutheran church leaders to minister to their communities. "There is an intriguing connectedness (among Christians in Germnay) that we in North America don't understand that is inspiring and amazing," says Boschman.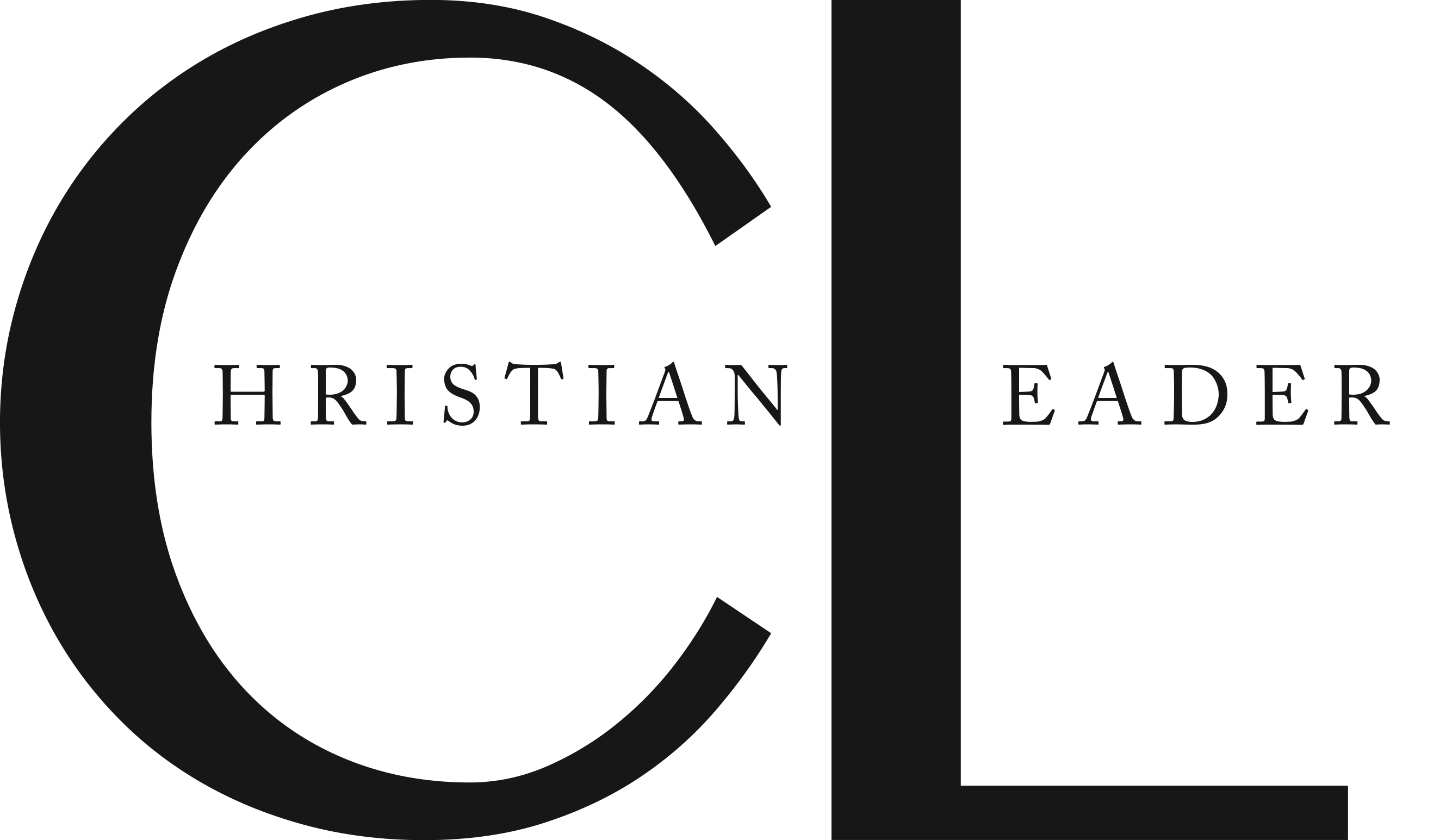 This article is part of the CL Archives. Articles published between August 2017 and July 2008 were posted on a previous website and are archived here for your convenience. We have also posted occasional articles published prior to 2008 as part of the archive. To report a problem with the archived article, please contact the CL editor at editor@usmb.org.