UPDATE: This article was updated April 18, 2022, to clarify Sivongsay's work prior to becoming a pastor. 
Souk Sivongsay, 78, pastor of Butler Church's Asian Grace congregation in Fresno, California, died June 11, 2021, following a drastic decline in health due to undiagnosed cancer.
Sivongsay became the pastor of Asian Grace in 2012, coming on staff in a paid role in 2016 and serving until his death.
"We are grateful for Pastor Souk's dedication to his family and church," says Jordan Ringhofer, Pacific District Conference minister. "He led the Asian Grace congregation of Butler Church faithfully and was a loved and respected part of the Butler Church leadership team. Well done, good and faithful servant!"
Sivongsay is remembered as a humble man by many who knew him, including Scott Holman, lead pastor at Butler Church who served alongside Sivongsay for nearly 10 years.
"Perhaps the first word that comes to mind for just about anyone who knew Souk was 'humble,'" Holman says. "He was such a humble, generous and loving man. His commitment to shepherd and care for his congregation was inspiring. He was so faithful and such a servant.  He and his wife, Phanh, served with grace and incredible commitment and discipline. I will miss working alongside him, his long prayers in Lao and perhaps his smile and laugh most."
Lynn Kaufman, a chaplain and former pastor of Butler's Amor y Fe congregation who visited Sivongsay in the hospital, wrote in a Facebook post, "When Souk's body was slowly weakening and failing him, his soul and spirit were very much alive. I felt as though I was on holy ground when speaking with him. I observe this profound hope and spiritual vitality in only a few of my patients at the end of their life."
Butler Church member Melissa Ens said of Sivongsay, "Pastor Souk was the sweetest embodiment of Jesus."
In her comments at the memorial service for Sivongsay held June 14 at Butler Church, his stepdaughter Chai Phannaphob said, "Dad was always with a Bible. He lived the Bible. I didn't have to hear his sermons because he lived it."
Sivongsay was born Dec. 30, 1942, in a small village of 62 homes in the countryside of Laos. His parents were honored and respected in the region, and his father was a chief in a village where no one had heard of Jesus Christ, Sivongsay said in the testimony he shared when he and his wife joined Butler Church in 2008. His parents were devout Buddhists, but they practiced animism rituals and sacrificed to demons for their survival.
Sivongsay came to the United States in 1980 with his family and parents as refugees sponsored by the Christian Reformed Church. They attended a CRC church, and in September 1980 Sivongsay, his wife, Chanthalone, and their children became Christians. When his father became ill and was hospitalized in 1996, God softened his father's heart, and Sivongsay had the opportunity to share his faith and lead his father to a saving faith in Jesus.
In 2008 Sivongsay married Phanh and moved from Burnsville, Minnesota, to Fresno.
Sivongsay, who knew four languages, was a life-long learner.
"Every single day you've got to learn," he told his stepdaughter, Chai, in an interview for her doctoral class. "You don't say, 'Oh, I am old. I don't got to know.' I don't want to stop learning. We learn from everyone."
He was an air force pilot in Laos, and a mechanic at Goldburger Foods for 28 years. He graduated with a degree in theology from Midwestern Baptist Theological Seminary, Kansas City, Missouri, and took classes from Fresno Pacific University. He also participated in adult education courses.
Sivongsay is preceded in death by his parents, Phiavong and Thai; first wife, Chanthalone Sivongsay; grandson, Jahsson Cockerham; brother, Khamnouy Sivongsay, and brother-in-law, Chanbounmy Houngnakhone. He is survived by his wife, Phanh; children, Sudi (Tana) Sivongsay, Somino Sivongsay, Sipy (Billy) Cockerham; stepchildren, Phuang Phagnasay-Le, KP Phagnasay, Spud (Sheryl) Phagnasay, and Chai (Pathana) Phannaphob; seven grandchildren, eight step-grandchildren, three siblings as well as nieces, nephews, family and friends.
In his final days, Pastor Souk quoted 2 Timothy 4:7, saying, "I am a winner. 'I have fought the good fight, I have finished the race, I have kept the faith.'"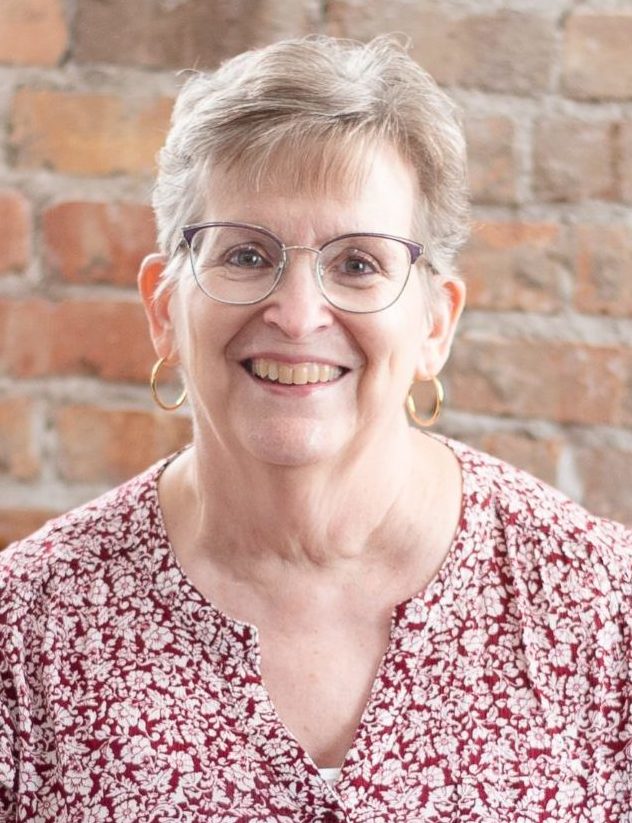 Connie Faber joined the magazine staff in 1994 and assumed the duties of editor in 2004. She has won awards from the Evangelical Press Association for her writing and editing. Faber is the co-author of Family Matters: Discovering the Mennonite Brethren. She and her husband, David, have two daughters, one son, one daughter-in-law, one son-in-law and one grandson. They are members of Ebenfeld MB Church in Hillsboro, Kansas.