Search for God leads woman to that Jesus "hocus pocus"
by Myra Holmes
Nikkie Duin, of Sioux Falls, SD, always believed in God. But Jesus? Christian faith was "hocus pocus," she thought. "I thought it was like a magic show," she says, "something fake you believed in so you didn't have to deal with real life."
Now, Jesus is very real in her life. "Christianity is not fake at all, she says. " You can feel it; you know it; you can hear God's voice."
And when ask for a reason for the dramatic transformation in her life, she smiles and tells them, "It's Jesus hocus pocus."
Foundation of fear
Duin's first encounters with spirituality no doubt influenced her view of faith as something magical. Until fourth grade, Duin lived on the Yankton Sioux reservation in South Dakota. Her aunts and cousins were heavily involved in Native American rituals and encouraged her to participate, too. "I felt like that was something I wanted to be part of," she says.
She tells stories of prayers to the ancestors, of mysterious experiences complete with strange lights and sounds. But such experiences left Duin with a sense of fear, not peace. That fear—especially fear of death—became an ever-present force in her life. Even as an adult, she lived under the constant dread of death, especially the death of her parents, husband or children.
When she was in elementary school, her family moved from the reservation to Sioux Falls, and Duin became fast friends with Michelle Martens. That friendship proved to be one God would use to draw Duin to himself.
Martens describes her friend as fun-loving, outgoing and funny—always the life of the party. But she also had a temper that Martens describes as "scary" and that Duin herself admits to.
"I was always on the edge," Duin says. Relatively small offenses would spark a blow-up.
Searching for God
Duin says she always believed in God—she saw a created world too beautiful to be the result of mere chance—but never heard about or understood the Jesus part of the story. "I was searching for God, but I didn't know that," she says.
During college, curiosity inspired her to visit various churches "to learn," but nothing she learned inspired commitment. She graduated with a teaching degree and began working at a tribal school, where once again she became heavily involved in Native American spirituality, even leading students in praying to Native American gods.
But none of it filled the emptiness. "I still never felt very full, like I was still missing something," she says.
So she continued searching, hoping to find peace through friends or partying. She married and had two daughters, but even the "American dream" left her lonely.
"I always felt so empty," she says.
Pursued by God
Duin remained close with friends from elementary school, including Martens, who had known Christ since childhood. When Christ Community Church (CCC), Sioux Falls, began, Michelle and her family became part of that Mennonite Brethren church plant.
Duin says that Martens' involvement in a dynamic, healthy church like CCC was an important part of her journey to Christ. "They showed God's love, and that's just what I needed." As a child, Duin associated church with hopeless, "overwhelmingly sad" funerals; as an adult, she saw many friends who considered church an obligation. But Martens was different; she was excited about her church community.
Martens sometimes invited Duin to CCC events, like one memorable family picnic. At that picnic, Duin suddenly turned to Martens and asked, "What's up with this Jesus hocus pocus?"
Duin says she had long been curious, but wasn't sure who or how to ask until then. "I was close enough to Michelle to ask her," she says.
For her part, Martens was stunned by Duin's question, asked in what Martens calls "a very crazy, theatrical way." Martens recognized the importance of the opportunity but felt unequal to the task. So she sought help from her mother, Connie Buskohl-Barney—also an attendee of CCC and long-time influence in Duin's life. Buskohl-Barney says she prayed for the right words, then started with the basics: Do you believe in God?
Nikkie looked at her daughter—a sure sign of a loving creator—and said, "Of course!"
From that foundation, Buskohl-Barney proceeded to talk about Jesus and explain the gospel. Martens recalls it as a good conversation and a good model for how to lead someone to Christ. But Duin didn't get it. She didn't make a commitment to Christ that day.
"I blew it off," she says. And she withdrew from church.
Still, God was pursuing her. Buskohl-Barney tells of a deep conviction of Duin's "godless" state and the need to pray for her salvation. Martens remembers snippets of conversations and questions about faith. "In the in-between, (God) was showing her that he was right there," Martens says.
A dramatic transformation
Duin's daughter loved Sunday school and kept asking to go back to CCC. Duin finally gave in and attended a Sunday morning service at CCC. She was distracted by getting her kids settled into their classes, and she missed part of the sermon by then-pastor Rod Anderson.
But during one particular worship song, the gospel suddenly made sense to Duin. The worship team sang of peace and joy in Jesus. "That was who I was searching for my whole life," she says.
"I knew that's what I wanted. I wanted peace that was overflowing. I wanted love that was unending." Later, she hugged Martens and told her friend, "I get the Jesus hocus pocus."
The change in Duin was dramatic. Buskohl-Barney says, "It was an immediate switch for her."
The constant fear of death? Gone. The quick-trigger anger? Gone.
In their place, she has the happiness, peace and joy she longed for, even in the face of trials such as a cancer scare. The change is so noticeable that an old friend asked over dinner what makes her different, and a casual acquaintance said she even seems taller. Her husband, Frank, marvels that she is unruffled by the same kinds of things that used to set her off.
"The old Nikkie is gone and I'm so glad that Jesus is here and living through my life," she says.
Martens describes Duin now as centered, having a purpose and a "God-intended heart." Her theatrical bent now takes shape as a passion for telling others about Christ, and "Jesus hocus pocus" serves as her signature conversation starter.
The Duin family attends CCC, where Nikkie teaches in the children's department and volunteers with the youth ministry. Whereas church was once a place of sadness or a place to explore intellectual curiosity, Nikkie now calls it her "fuel" and "center point."
She says, "I don't think I would be as strong in my faith without my church."
And what if CCC had never been planted, or if her friends had never had the courage to invite her to church?
"I probably wouldn't know Jesus still," Duin says. "Be bold in your faith. Don't be afraid to ask someone about Jesus, to invite or ask them to come to church."—Myra Holmes
Photo by Kisha Photographic Design: Michelle Martens (left) and her mom, Conie Buskohl-Barney (right) were influential in the life of Nikkie Duin (center.) The three women celebrate that "the old has gone, the new has come" in their lives.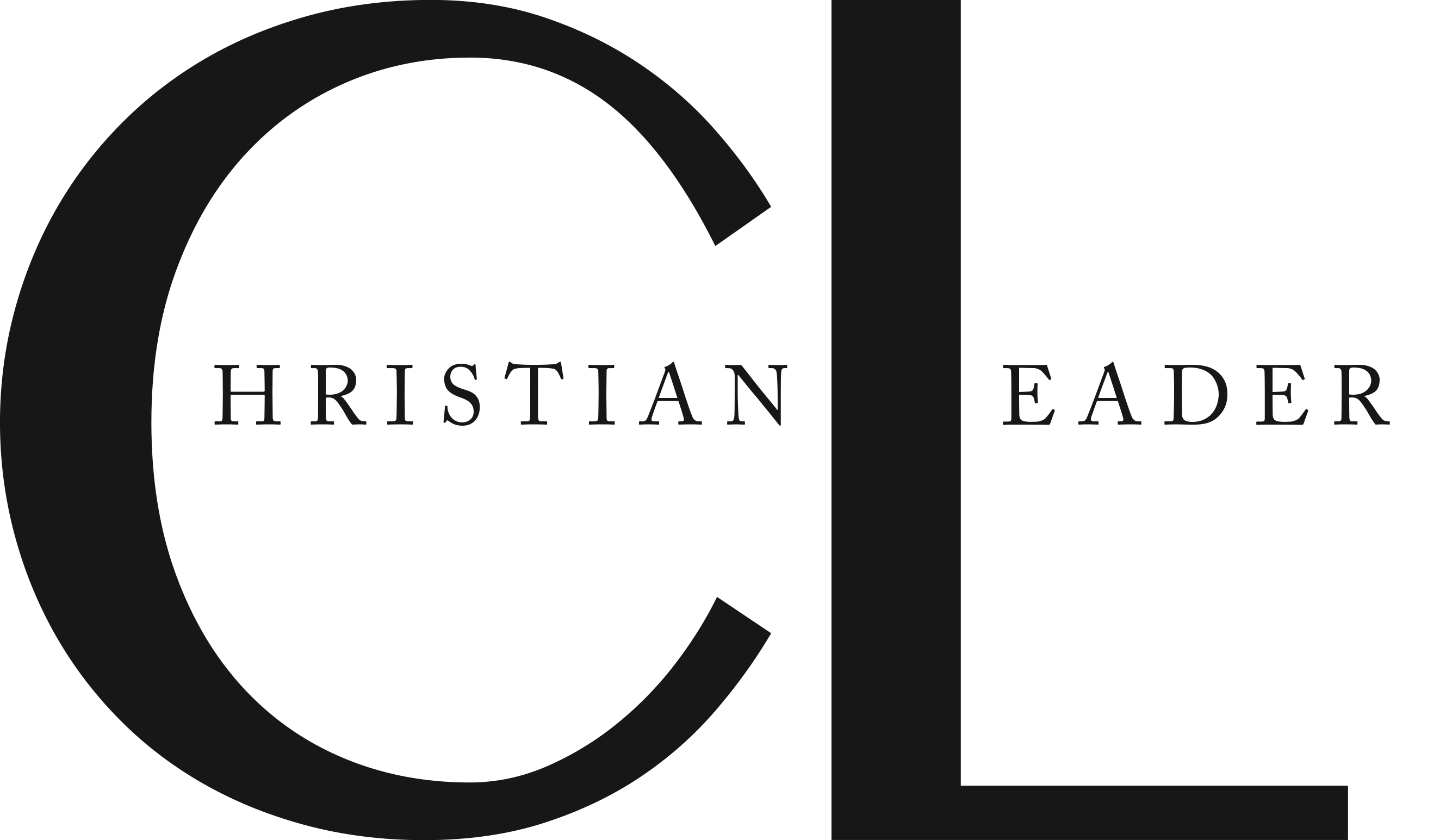 This article is part of the CL Archives. Articles published between August 2017 and July 2008 were posted on a previous website and are archived here for your convenience. We have also posted occasional articles published prior to 2008 as part of the archive. To report a problem with the archived article, please contact the CL editor at editor@usmb.org.