Don Morris, USMB national director, and Elton DaSilva, national director for the Canadian Conference of MB Churches (CCMBC), issued a joint statement recommitting the partnership of their respective national conferences as joint owners of Multiply, the North American MB mission agency.
The April 14 letter says, "The turbulent and troublesome season triggered by the merger and subsequent demerger of Multiply and C2C caused significant internal and external tensions. One area of tension felt was around the partnership of CCMBC and USMB conferences related to their joint ownership of Multiply.
"There were disagreements and even misunderstandings about how to process and act on a few specific issues and move forward. As tensions intensified, the two conferences realized they needed to work toward partnership clarity and reconciliation. With the help of Transpectives Consulting Inc., CCMBC and USMB worked at a recommitment of partnership toward our mission agency. It was a good, heartfelt and beneficial process."
The letter concludes with a statement affirming the intention of the two national conferences to continue working together in global mission.
"We once again recommit ourselves to partnering in mission for the sake of the kingdom," DaSilva and Morris say. "We commit to working diligently to re-establish and maintain a healthy relationship of cooperation and collaboration not only with Multiply but in many other aspects of ministry. We are grateful and enthusiastic about the future of our relationship and partnership."
Background
Multiply was formed in 2019 when MB Mission merged with C2C Network, a church planting ministry that began as the British Columbia MB provincial church planting board. Multiply was launched as an "MB-based mission agency that serves cross-denominationally to facilitate church planting locally, nationally and globally."
The merger did not go well, and in June 2019 the Multiply Board of Directors announced that the agency was releasing the church planting aspects of its ministry formerly known as C2C and was facing "a significant gap between expenses and revenue for North American church planting." In response to the $1.5 million deficit, 17 Multiply staff members were released, and the short-term mission program was revamped.
The Multiply Board of Directors requested that as its owners, USMB and CCMBC conduct a review of the mission agency. In late 2019, USMB and CCMBC appointed a task force comprised of four individuals from each national conference. The task force hired John Radford, of Transpectives Consulting, Inc., Canada, to conduct an in-depth analysis of Multiply's culture, board functionality and senior leadership.
The task force developed 18 recommendations based on Radford's report. Radford's report and the task force recommendations were submitted to the USMB and CCMBC executive boards in October 2020 and were affirmed. The Multiply board also received and affirmed all recommendations, including the immediate formation of a new Multiply Board of Directors as a first step in implementing the recommendations.
Forming a new board of directors became a point of contention when, according to a July 20, 2021, letter to pastors, leaders and constituency written by USMB's Morris, a Canadian board member appointed by the Multiply Board of Directors did not immediately resign. Morris' letter reported that after repeated calls from the USMB Leadership Board for a "complete reset" of the Multiply Board of Directors, David MacLean, a Canadian who was the only board member who did not resign in September 2020 and who had been serving as chair, resigned his position July 6, 2021, effective immediately.
In his 2021 letter, Morris says the challenge of processing the conflict "presents a real opportunity for our national conferences to forge a closer, more unified partnership as we process through our differences together, seeking to better understand one another and creating new, stronger pathways for connection."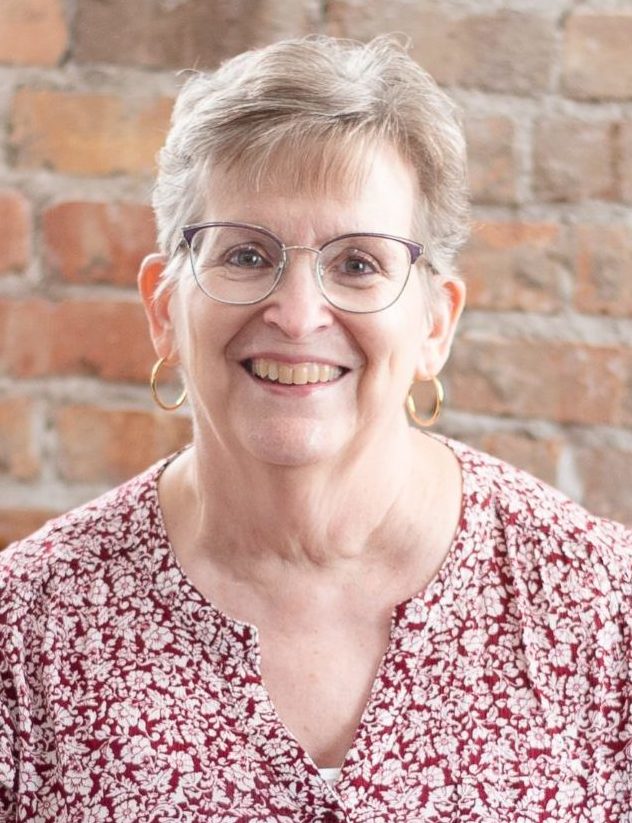 Connie Faber joined the magazine staff in 1994 and assumed the duties of editor in 2004. She has won awards from the Evangelical Press Association for her writing and editing. Faber is the co-author of Family Matters: Discovering the Mennonite Brethren. She and her husband, David, have two daughters, one son, one daughter-in-law, one son-in-law and one grandson. They are members of Ebenfeld MB Church in Hillsboro, Kansas.