Mennonite Brethren agencies and colleges and inter-Mennonite agencies continue to respond to the coronavirus pandemic. MB Foundation is providing a webinar July 8 on church finances. Fresno Pacific University continues to plan for face-to-face classes to resume in fall. Multiply is joining with other Anabaptist mission agencies to meet financial needs caused by the pandemic and MCC has distributed COVID-19 relief kits in the Middle East.
As of July 2, 2020, more than 2,729,800 people in the United States have been infected with the coronavirus and at least 128,400 have died, according to a New York Times database.
In late February, there were just a few dozen known cases in the United States, most of them linked to travel. But by early summer, the virus had torn through every state, infecting more people than the combined populations of Wyoming, South Dakota and Washington, D.C. After weeks of progress, reports of new cases reached new records by late June.
MB Foundation offers webinar on church finances during a pandemic
Jon Wiebe, MB Foundation president and CEO, will be leading a free webinar, Church Finances in 2020: Cash Flow Optimization, Re-Budgeting and Risk Management During a Pandemic on Wednesday, July 8, at 12:00 p.m. CDT (10:00 a.m. PDT). The webinar is co-sponsored by USMB.
Wiebe will be joined by Stan Reiff, who is with CapinCrouse, LLP, the world's largest audit and accounting firm serving churches and faith-based nonprofits exclusively. The webinar will explore practical and effective financial management strategies for 2020.
Every person who registers for the webinar will receive a link to the recording of the webinar as well as supporting worksheet templates. To register, click here.
FPU continues plans for fall 2020
Fresno Pacific University continues to plan for providing mostly face-to-face instruction in fall 2020 at all campuses.
In its most recent announcement, July 2, 2020, the university announced plans for "a new normal" as leaders consider personal safety and educational access in preparation for the fall semester. The plan includes mandatory face coverings in all public spaces on campus, the addition of plexiglass shields in classrooms and the dining hall and regular sanitization. Classrooms will be used at 65 percent capacity to allow for social distancing and will be equipped for synchronous live streaming. The fall semester timeline has been altered, with the traditional undergraduate, graduate and seminary schedule beginning August 24. For information on the university's coronavirus plans visit: https://www.fresno.edu/coronavirus-covid-19-news-and-information
To read the July 2 announcement: https://news.fresno.edu/article/07/01/2020/reopening-update-fresno-pacific-university-president-joseph-jones-phd
MWC Global Church Sharing Fund responds to pandemic needs
Multiply, the North American Mennonite Brethren global mission agency, is participating in the Mennonite World Conference Global Church Sharing Fund. The fund is designed to provide a coordinated financial response to COVID-19 hardships and to assist under-resourced MWC member churches around the globe.
"When crisis strikes, some of our members are not as well resourced to access agency aid resources," says MWC general secretary César García. "We are called to be a communion of Anabaptist-related churches linked to one another in a worldwide community of faith for fellowship, worship, service and witness.
"By coordinating with Anabaptist agencies, we are fulfilling our mission and ensuring that help is available to all without duplication of efforts."
Read the full story from MWC: https://mwc-cmm.org/deacons-commission/stories/mwc-global-church-sharing-fund-responds-pandemic-needs
MCC distributes COVID-19 kits in Middle East
Refugees and other displaced people living in the Middle Eastern countries of Jordan, Lebanon and Syria already were struggling to subsist before COVID-19 became a health and economic threat.
In response to these needs, MCC's partner organizations distributed 18,000 COVID-19 hygiene kits in Syria, 2,000 in Lebanon and 928 in Jordan.
Each family-size kit included items that were purchased in country, such as hand sanitizer, soap, masks and household cleaners that reduce the risk of contracting the disease. Information about how to prevent the spread of the disease was also included in the kits.
Read the full story here: mcc.org/stories/mcc-distributes-covid-19-kits-middle-east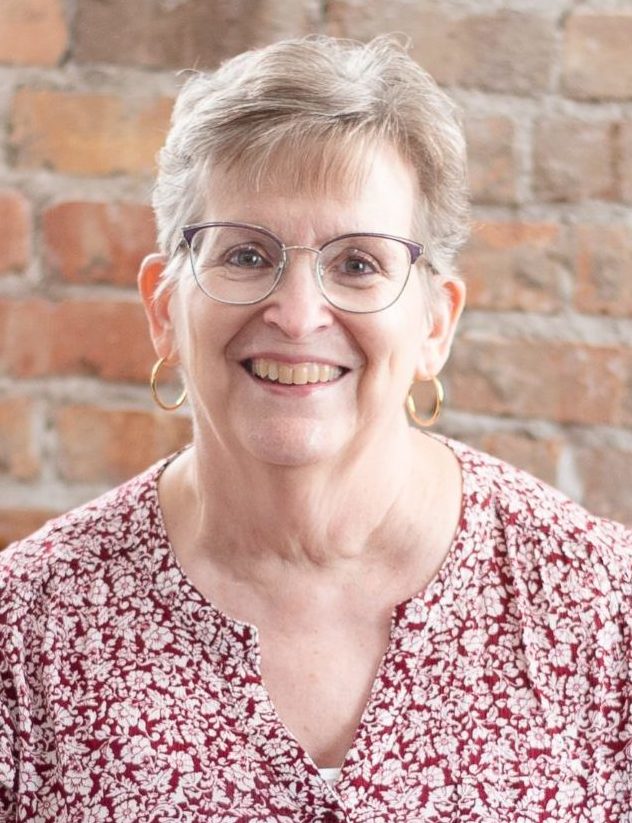 Connie Faber joined the magazine staff in 1994 and assumed the duties of editor in 2004. She has won awards from the Evangelical Press Association for her writing and editing. Faber is the co-author of Family Matters: Discovering the Mennonite Brethren. She and her husband, David, have two daughters, one son, one daughter-in-law, one son-in-law and two grandchildren. They are members of Ebenfeld MB Church in Hillsboro, Kansas.