A cluster of COVID-19 cases around Huron, South Dakota, that included a 74-year-old lawmaker and his 51-year-old niece who both died of the disease, has impacted two South Dakota USMB congregations as well as family and friends across the state and the nation.
State lawmaker Bob Glanzer was one of the first people in the state to be diagnosed with COVID-19, the highly contagious respiratory disease caused by the new coronavirus. Glanzer, a member of Bethesda Church in Huron, was diagnosed March 22 and died April 3. His illness and death was covered by national news organizations.
Mari Hofer, Glanzer's 51-year-old niece, died suddenly from the coronavirus March 28, less than six hours after going to the hospital. Hofer, a member of Bethel Church in Yale, South Dakota, did not test positive for COVID-19 until after her death.
As of April 9, they are two of six people who have died of COVID-19 in South Dakota.
"The simple fact that our family loves each other is probably what caused this to spread," Tom Glanzer, the Republican lawmaker's son, said in an interview with the Associated Press (AP).
In spite of precautions, coronavirus spreads
Bob Glanzer's wife, Penny, received treatment for breast cancer in early March. As she recovered at home, family members dropped by with meals or to help around the house. Unbeknownst to any of them, Bob Glanzer had the coronavirus.
Once Glanzer was hospitalized, the family isolated themselves. But by then it was too late, and family members started to display symptoms. Penny Glanzer, her sister and a brother-in-law tested positive, as eventually did Mari Hofer's brother and son.
Glanzer had been self-isolating for about a week when his fever worsened, and he entered Huron Regional Medical Center March 23, the day after his test for COVID-19 came back positive.
The next day he was airlifted to Avera McKennan Hospital in Sioux Falls, South Dakota. While in the ICU, Glanzer's condition worsened, then improved and stabilized before worsening again, leading to his death.
While Glanzer was in the hospital, his wife was treated for COVID-19 and released from the Huron hospital. Son Tom moved out of the home he shares with his wife and three children to care for his mother.
In the AP interview, Tom Glanzer talked of the support his mother received from the community and said his family had grown closer, even while they could only talk through video chats.
"With everything that happened, you'd think everything is falling apart, but we're all held together with that same bond of family and faith in God," he said.
One member of the extended family that Tom was in contact with during this time was his cousin, Mari Hofer.
Hofer worked remotely from her home Friday, March 27, teaching her third grade class at James Valley Christian School, since school was closed because of the coronavirus. She also cooked, completed household tasks and texted with her cousin Tom.
But that evening Hofer reported to her husband that she had trouble breathing and needed emergency care. As he drove his wife to the Huron hospital, Quint Hofer alerted the hospital that he was bringing in his wife who potentially had COVID-19. Unable to accompany Mari into the hospital because of coronavirus protocols, Hofer left her with ER staff and returned home.
Despite being intubated, put on a ventilator and health workers performing CPR for over an hour, Mari Hofer died at 2:55 a.m. March 28 after being airlifted from Huron to the Avera McKennan Hospital in Sioux Falls, where her uncle was also being treated.
Communities show support
While in times of illness and death, church friends and neighbors would typically show their support with hugs and a visit, that wasn't possible. So, the community looked for other opportunities to show their support, although from a distance since the Glanzers and Hofers were quarantined in their homes because they were exposed to COVID-19.
The two families received text messages, social media comments, letters and calls of support as well as "prayer parades."
But it's not the same, Quint Hofer said in an interview with the Argus Leader.
"There's no social avenue that will replace a hug or a kiss of a physical contact with a human being," Hofer said. "This has changed not just our world, but this process of grieving."
These deaths were hard on the Bethel MB Church congregation, says church secretary Julie Hohm in an April 6 email to the Christian Leader. Hofer was a current Bethel member, and Glanzer and his wife were members when they were young and before moving to Huron.
"We've had prayer caravans over the last few days, both in Huron and in the country by the homes of those affected by the disease and deaths, as well as by our school, James Valley Christian, where Mari taught third grade," Hohm says. "This has not only been hard on our church people but has also been hard on the school community and the Huron community."
Glanzer's daughter, Sally Burkholder, lives with her husband, Brad, in Hesston, Kan., where Brad is lead pastor at Hesston MB Church. Members of Hesston MB and the community also organized a prayer caravan for the Burkholders.
Celebration of life services for Glanzer and Hofer will be held once the pandemic has passed, say their families.
Bob Glanzer
Robert "Bob" Glanzer was born September 13, 1945, to Jacob S. and Mattie "Olive" (King) Glanzer.  He was raised on a farm east of Lake Byron. Growing up, Bob attended Sunflower Country School.
He attended Huron Junior and Senior High School through his sophomore year. Glanzer finished high school at James Valley Christian School in 1963. He graduated from Tabor College in Hillsboro, Kansas, in 1967, with a business degree and a physical education minor.
Glanzer married Penny Glanzer Aug. 2, 1968, in Bethel Church, rural Yale, South Dakota.
Glanzer was a teacher and coach at Wessington Springs High School from 1968 to 1975. The family moved to Huron in 1975, when Glanzer was named the manager of the South Dakota State Fair, where he worked until 1979. He then started his banking career at Farmers and Merchants Bank and continued in banking until retiring from American Bank & Trust in 2012.
Over the years, Glanzer wrote a series of articles for the Huron Area Chamber and Visitor's Bureau that were eventually compiled into a book, "You Can't Unring a Bell." The book, published in 2015, was an autobiography of growing up on a farm during the 1950s and 1960s, his college experiences, adventures and other events of his life. The title for the book came from his belief that a person can't undo bad choices.
"You can't take back bad choices, events, accidents, lost relationships or words spoken in haste for that matter," Glanzer told the South Dakota State Fair Foundation. "We are destined to live with our memories, good and bad."
Glanzer was elected to the South Dakota State House of Representatives in 2017. He was currently vice chair of the House Education Committee. Colleagues remember him as a good man and a legislator who focused on serving his constituents.
Representative Lana Greenfield, chair of the House Education Committee, says Glanzer was a man of faith who led a legislative Bible study called the Catacomb Caucus and attended a Tuesday night Bible study during the session.
Governor Kristi Noem announced April 6 that flags will fly at half-staff when a funeral date is set for Glanzer.
"Bob held a deep love of American history, a love of rodeo, horses, the outdoors and the people of South Dakota," writes his family in the obituary. "His biggest love was giving to his Lord and Savior, his wife Penny and his family."
He was preceded in death by his parents; his parents-in-law, Walter and Lillian Glanzer; and his niece, Mari (Gross) Hofer.
Glanzer is survived by his wife, Penny Glanzer of Huron; daughter Sally (Brad) Burkholder of Hesston, Kansas; son Tom (Stephanie) Glanzer of Huron; grandchildren, Cassidy (Spencer) Hoyt and Carson Burkholder and Maxim, Brecken and Kolby Glanzer; siblings Kenneth "Skip" (Juanita) Glanzer of Huron, Linda (Jim) Friesen of Huron and Gloria (Lynn) Schneider of Huron; sister-in-law, Patty (Jim) Gross of Yale; and numerous nieces and nephews.
Read the CL 5 Minutes interview with Bob Glanzer.
Mari Hofer
Mari Hofer was born July 22, 1968, to Jim and Patty (Glanzer) Gross at Huron. She was raised on a farm in rural Yale, attending Huron Public Schools until transferring to James Valley Christian School. After high school, Hofer attended Grace College of the Bible and then the University of Nebraska at Omaha, where she obtained her teaching degree.
After obtaining her teaching degree, Hofer moved to Kalispell, Montana, where she taught for a year, before returning to South Dakota and teaching at Mitchell Christian School for a time.
While in high school, she met Quint Hofer. They attended the same colleges and dated. They were married on July 21, 1996, at Bethel Church. She became a stay-at-home mom, raising their three children. She recently returned to teaching at James Valley Christian School.
Hofer was active in the Huron community, using her talents of music, cooking and stewardship to gather people together. Her testimony for her love of God was revealed in how she loved others, her husband said in an interview with the Argus Leader.
"She was the best mother any kid could have. She was there for her family and kids at the drop of a hat," Quint Hofer said. "She poured her life into their lives. She was totally dedicated to them and her actions proved that. You can tell someone you love them, but they know it through your actions. She showed that to them by spending time and loving and caring for them."
Survivors include her husband, Quint; three children, Caleb, Zachary and Lily; parents Jim and Patty Gross; brother Eric Gross; mother and father-in-law, Belva and Sam Wedel; brothers and sisters-in-law, Kevin and Virginia Hofer, Julie and Greg Bruning, Pam and Jim Nedrud and Brad and Helene Wedel; and aunt and uncles, Penny Glanzer, Doreen Gross, Dave and Paulette Gross and Allen and Delane Wipf.
Compiled from reports by Associated Press, Argus Leader, South Dakota Publishing Broadcasting, Keloland News and Kuhler Funeral Home.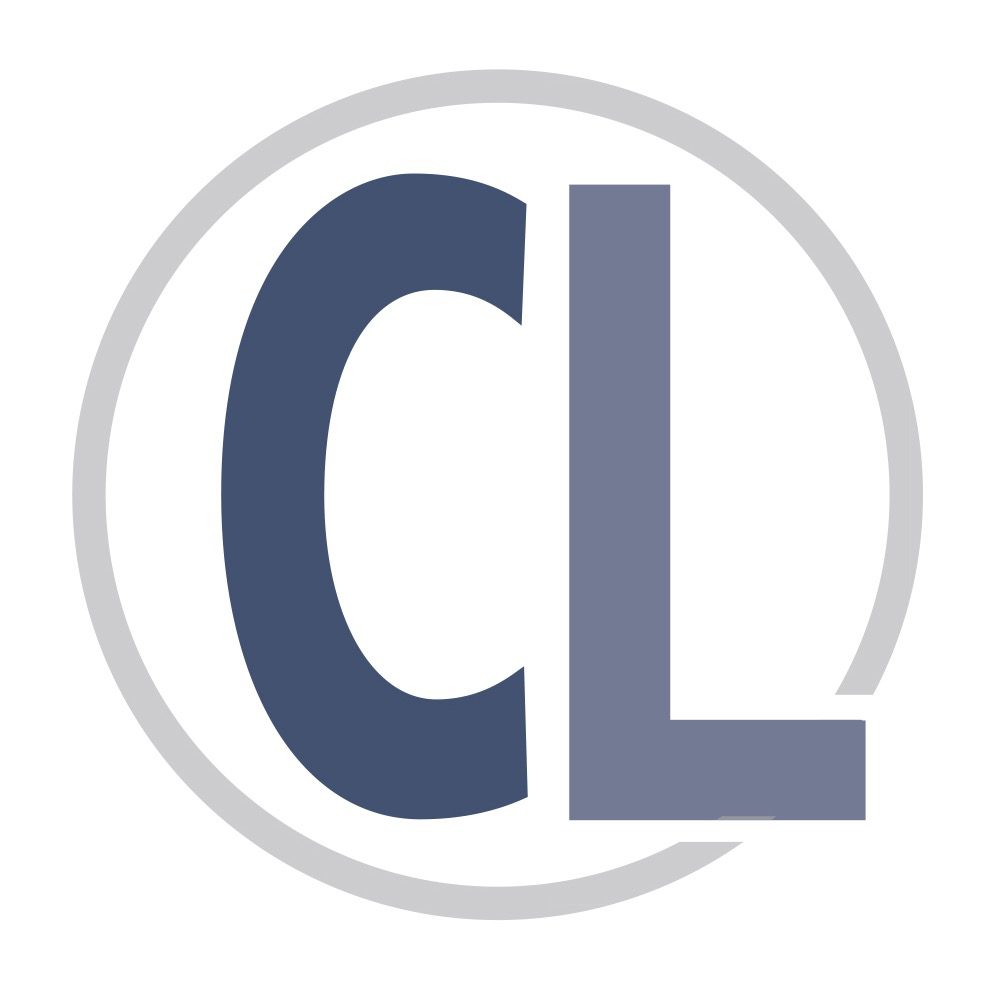 This article has been posted by Christian Leader staff. The Christian Leader is the magazine of U.S. Mennonite Brethren.