More than a dozen children and adults gathered at the back of the North Oak Community Church (NOCC) sanctuary Nov. 15, and sang the familiar children's Bible song, "Hallelu, Hallelu," to celebrate the stacks of Operation Christmas Child (OCC) boxes they had just counted.
The day before—Sunday—NOCC, a USMB congregation in Hays, Kansas, had dedicated the 1,101 boxes the congregation had packed. The boxes filled the front of the church and were dedicated to the "mission that God has for them and to pray that each child receiving the box will be impacted with the gospel message," says Pam Schmidtberger, one of the project coordinators. "Then we celebrated as a church family with a bounty of mini-muffins and juice and coffee, rejoicing in what God has done."
The celebration continued Monday when the crew of adults and children met at the church to do the final count. The crew organized 11 stacks of 100 boxes—with one remaining box. NOCC had exceeded its goal of 1,000 boxes, collecting 1,101 boxes. After celebrating in song, the volunteers loaded the boxes into a trailer, drove them to the local church which is the OCC drop-off site and then unloaded them again, concluding the months-long 2021 OCC project.
An informal Christian Leader survey indicates that in 2021 at least a dozen USMB churches participated in Operation Christmas Child, a project of Samaritan's Purse. While most churches collected anywhere from dozens to hundreds of gift-filled shoe boxes, NOCC had the highest total of any USMB church of which the CL is aware.
Since 1993, Samaritan's Purse has collected shoebox gifts filled with toys, school supplies and hygiene items for children around the world. More than 188 million children in more than 170 countries and territories have received an OCC shoebox. The boxes are delivered by local ministry partners as a means of reaching children with the good news of Jesus Christ.
Samaritan's Purse reports that some 80,000 short-term volunteers serve in more than 4,000 drop-off locations open across the country every year during National Collection Week, the third week in November. Each shoebox then travels to one of eight processing centers to be inspected and prepared for international shipment by 90,000  volunteers.  https://www.samaritanspurse.org/what-we-do/operation-christmas-child/
"People are excited to be involved, I think, because it is a wonderful way to share the gospel in places you otherwise couldn't go," says Schmidtberger in an email interview.
NOCC has been an OCC participant for many years and in 2016 added the children's Sunday school packing party.
This year the NOCC children's Sunday school classes packed 600 of the boxes. Children in grades 2 through 5 packed while middle school and high school students constructed and labeled the boxes. After Sunday school, others helped to pack as well. The church's college ministry, CRU, was also involved this year doing what to help them finish strong.
"Our heart's desire is that God is glorified in the entire process—how we see God move in the project and provide and how we work together as a church," Schmidtberger says. "Every year looks different, so it is a faith journey for sure. Donors change, situations change but God, our Provider, doesn't."
Schmidtberger says the congregation participates in a variety of ways.
"There is somewhere everyone in church can plug in," Schmidtberger says, and her list is extensive. Volunteers find wood for the wooden block sets, cut and sand the blocks, have parties to paint the blocks, make other wooden toys, crochet washcloths and doll clothes and sew dresses, backpacks and school supply bags.
Others keep the congregation informed by making announcements and providing weekly bulletin notices. Volunteers decorate or work at the OCC information table, donate supplies and shipping funds, organize and lead the children's Sunday school packing party, help at the packing party, sort and store items for the packing party, count and move boxes or are prayer warrior thru it all.
Schmidtberger appreciates the opportunity OCC provides the congregation to share the gospel and work together as a church.
"It is also a wonderful opportunity for families to model missions at home as they pack boxes with their kids and for the next generation to personally grasp living out the Great Commission now," she says. Yes, it's a lot of work, but there is great joy when we work together on what God has called us to."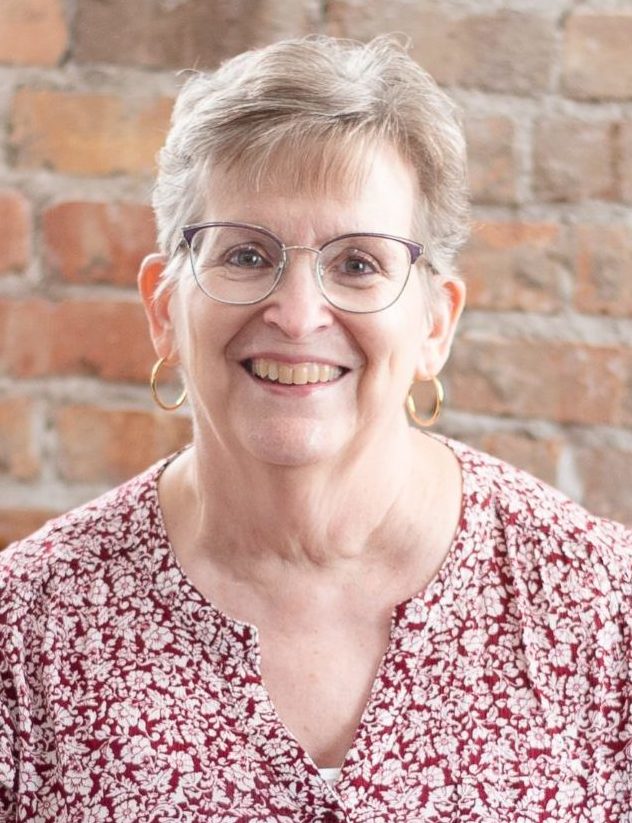 Connie Faber joined the magazine staff in 1994 and assumed the duties of editor in 2004. She has won awards from the Evangelical Press Association for her writing and editing. Faber is the co-author of Family Matters: Discovering the Mennonite Brethren. She and her husband, David, have two daughters, one son, one daughter-in-law, one son-in-law and two grandchildren. They are members of Ebenfeld MB Church in Hillsboro, Kansas.